How to Register
Once you're ready, we make it easy to register in just a few steps.
Verify You Can Register
In order to register for classes, you need to be a student of Schoolcraft College and verify a few steps.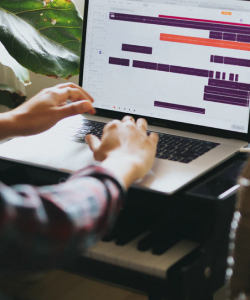 Register for Classes
We provide a few methods to register for classes. You can register online or by mobile app. You can always contact our office for registration assistance.
Course Formats
Unsure about the difference between traditional, online, remote, or hybrid classes? We know it can be confusing, and we can help clarify the differences to see what's best for you.