Promote Your News & Events
Create and Print Materials
Marketing and Communications (MARCOM) primarily creates compelling print and digital pieces for targeted and general audiences to elevate Schoolcraft College's profile and brand, supporting the College's Strategic Mission, with a focus on enrollment. We also tell Schoolcraft College's story so all SC community members can be well-informed advocates and ambassadors for the College.
We work with external partners to create earned-media opportunities that reflect positively on the College and partner with departments across campus to promote and support events.
MARCOM'S award-winning team of designers, writers, web designers and event planners supports objectives to keep Schoolcraft College top of mind as a first-choice provider of educational goals.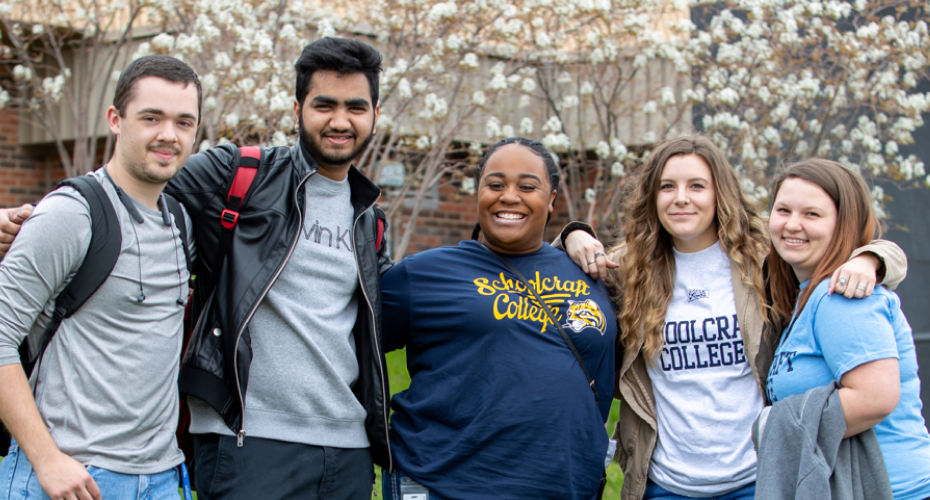 Marketing
Promote your events and share good news
Branding
Assets to letterhead, templates and other materials
Duplication Design Center
Create new or update flyers, pamphlets and more